Reading Time:
4
minutes
On this Social Media Pro blog, we often answer the most FAQs social media managers have.
One such question goes a little like this:
How does everyone manage 5+ Instagram accounts?
In this article, you will learn how to easily manage multiple Instagram accounts, and get past that magic number 5!
How To Manage Posting to 5+ Instagram Accounts
Before we answer how to post to more than 5 Instagram accounts, let me share a screenshot of how you can add up to 5 Instagram accounts on your Instagram app. This is a feature that was added a while back, but many new Instagram users do not realize this is available.
If you have more than 5 Instagram accounts to manage, there are several ways to go about it, including
log in, log out. Repeat. Tedious but an effective way to manage multiple accounts from your phone.
using a second (or third, or fourth) old device for every 5 new accounts you have. iPad, iPod, tablet, old phone; just keep 'em and use them for Instagram – use on Wifi, no need for a service plan.
signing up for a scheduling tool that allows you to add more than 5 accounts to schedule posts. Tools to check out include Social Report, Buffer, Hootsuite, AgoraPulse, Later, Planoly, Grum, SproutSocial and Tailwind, just to name a few.
if on Android, signing up for ParallelApps, or any other cloning app to create a second Instagram app.
If you want to simply schedule your regular Instagram posts for your multiple accounts, there are many free and paid tools to just that.
However, not all scheduling tools allow you to schedule stories and video posts.
How To Schedule Videos and Stories for 5+ Instagram Accounts
All of the methods of posting mentioned in the previous paragraph allow for image posts. However, not all allow for video posting and/or story posts.
In order to schedule video posts, or stories, you need specialized tools.
Scheduling videos for Instagram is a fairly new feature. Late December 2018, Instagram quietly updated its API to include direct Instagram video scheduling.
To schedule videos to Instagram here are some tools to get you started:
Tailwind
Hootsuite
ViralTag
IconoSquare
If you need to schedule Instagram stories to multiple accounts, check out the following tools.
Now that you know that you can schedule and post images, stories and videos to multiple Instagram accounts using tools, how about DM-ing and replying to comments? Do you need tools for that as well?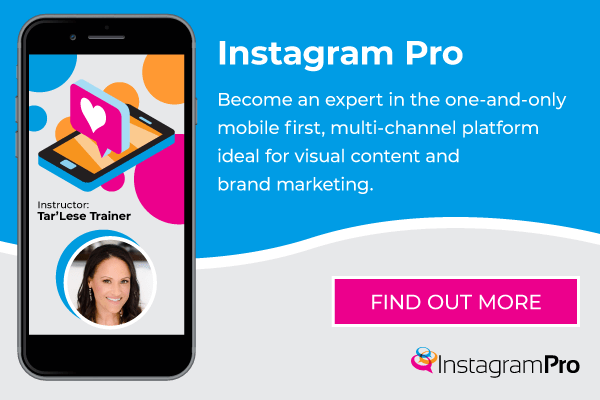 How To Manage Replying to 5+ Instagram Account's DMs
Now in order to manage replies to comments and DM's you need to either
Be logged in to the account on your phone (so you need to have those multiple devices mentioned above, or do the 'log in, log out' dance)
Have access to a tool that allows for commenting through their dashboard, either on mobile or on a desktop.
Just posting and not responding to comments and DMs should not be your strategy, therefore we encourage you to research and find a robust tool to use for this purpose if using multiple devices is not an option for you.
Paying for such a tool is part of doing business as a social media manager.
How To Manage Growing Followers for 5+ Instagram Accounts
To grow your Instagram accounts, you need good content and real engagement with an audience. You should be following and commenting on other accounts with meaningful interactions. Some tools allow for this type of action if you have multiple accounts. If you are in charge of growing your accounts, invest in the right tools but we highly caution against using automated tools to comment and reply for you. Bots are considered spammy and can get your accounts shut down fast.
A hashtag strategy should also be included in your overall Instagram strategy of growing your Instagram accounts.
Hashtag research tools to help you grow the right audience on Instagram include
All Hashtags
Smart Hashtags
Hashtagify
RiteTag
How To Manage 5+ Instagram Accounts on Mobile
Even though we touched on this earlier in the article – let's review how to manage 5+ Instagram accounts on mobile. Here are you choices.
Log in and out if you have 5+ accounts.
If you have an Android, install a cloning app; that way you can get access to up to 10 accounts with one phone.
Acquire multiple devices for the purpose of managing multiple Instagram accounts, using them for this purpose only.
Pay for a scheduling tool that has a mobile app, so that you can access all your Instagram accounts from your phone to post and schedule.

How To Manage 5+ Instagram Accounts from Desktop
If you prefer to manage everything from a desktop – and I can totally relate if that is you – here are ways to manage 5+ Instagram accounts from your desktop:
Add desktop extensions; the best one I've found is the Chrome extension which allows you to use Instagram on your desktop.
Use an Instagram post scheduler on your desktop. See a list of suggested tools in a previous paragraph.
Spoof your web browser!
Analytics for 5+ Instagram Accounts
At some point soon, we will write about analytics for Instagram. We know you need it as your clients need (and want) it, too.
For now, our best suggestion is to use a robust scheduling tool that will give you analytics for each Instagram account. Those that come to mind are Tailwind and AgoraPulse, both tools that are known for their awesome analytics.
I am a Certified Social Media Manager, Strategist, International Keynote Speaker, Organic Specialist and Agile marketer! Blogging is my creative outlet. Running, hiking and skiing are how I recharge. You'll recognize me on stage and online by my always present orange glasses, a nod to my Dutch heritage.