The demand for Social Media Managers is tremendous and businesses are desperate for help.
With people spending nearly 3 hours every day on social media, smart business owners KNOW that if "you meet them where they are," and create the kind of digital media experience that people crave, then brand awareness, customer loyalty and company profit all markedly increase.
To reach the right audience with the right message at the right time, companies depend on Social Media Managers.
Social Media is an enormously powerful tool for marketing, advertising, and customer connection — one that businesses and brands are no longer taking for granted.
in a rewarding new career or business opportunity?
Social Media Management Is Easy As
1

,

2

,

3

!
Previous Experience is NOT Required!
1
GET TRAINED
Our Video Training Course guides you step-by-step, from getting started, on to confident and knowledgable.
2
GET CERTIFIED
After the training, you're ready for our Certification Exam. Your new Badge allows you to proudly display your credentials as a trained Social Media Pro®.
3
GET LISTED
Now that you're trained, certified, and ready to go, you're ready for a listing in our directory (The Internet's #1 'Most Searched' Social Media Manager Directory).
Who is this
training for?
This training is for people who are: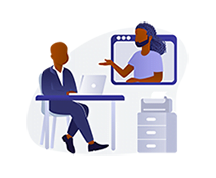 Aspiring Business Owners
that are looking for the best possible opportunity — one with no overhead, no barriers to entry and lots of flexibility.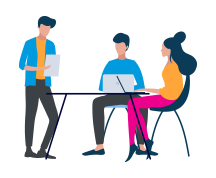 Employees
that are looking to quit their 9-5 job and start a low-risk, high-profit business.
Freelancers
that want to expand their business to include Social Media Management as a service.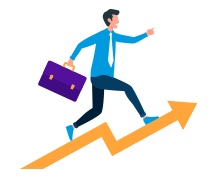 Social Media Managers
you're looking to get more clients, increase your prices and expand beyond social media management.
of Working in Social Media Management
Have you ever wanted to make more money by doing something you really enjoy and can't wait to wake up to every single day? In the world of social media, you can expect high job satisfaction and low stress.

Easily work from home, a cafe, or on the go while traveling the world with just a laptop and your cellphone.

Run a 6-figure business without
any staff or overhead.

Liberate yourself from job insecurity and living paycheck to paycheck.

This teaching and guidance just landed me my first client paying me $2,500/month locked in for 6 months! The guidance and knowledge I have acquired through Social Media Pro will no doubt have me earning 6 figures per year in no time!
Jewell Jones
Social Media Manager
So thankful for this program. Happy to say I quit my day job today to fully focus on building my Social Media Management business!
Wendy Clark
Social Media Manager
If you've been thinking about a new career in Social Media Management or advancing your existing career, this is your blastoff point.
Using step-by-step instruction, Social Media Pro® teaches you the exact strategies and the skills that we use in our multi-million-dollar marketing agency with our own clients.
Our online training is available to you on-demand from anywhere in the world. You can consume the training at your own pace and watch the tutorials as many times as you like.
There are periodic quizzes to ensure you're on track with skill acquisition and knowledge and you have the option to complete a "final exam" and achieve certification as a Social Media Pro®.
From the academy-level video instruction to the downloadable business resources, templates, and agency-vetted swipe files, everything is designed to ensure you are successful from the word 'go'.
None of the material we teach is going to take years or even months to master. In fact, the majority of our students complete the training content within 5-6 weeks.
And as we mentioned earlier, social media management is a 100% learnable skill.
How do we know? Because we've successfully taught over 30,000 students to become Social Media Pros!
Limited Time Special Pricing
$97 per month for more than a decade of curated knowledge refined down to the best Social Media Management Training System ever created. AND… You are welcomed warmly into our exclusive Tribe with our private Social Media Pro® CONNECT Community.
Access to the Social Media Pro Knowledge Vault Video Library with more than 170 recorded trainings sessions with guest experts covering every area of business and social media.
For a limited time you can save on annual access (Pay only $1,164 $997 yr).  There is no commitment and you are free to cancel at anytime. Lock in your discounted member rate before this offer is gone!  
Monthly Access
$
97
00
per month
20 Module Training Course
CONNECT Community Access
LIVE Weekly Training
170+ Video Knowledge Vault
GET STARTED TODAY!
Annual Access
2 months free
$
997
00
per year
20 Module Training Course
CONNECT Community Access
LIVE Weekly Training
170+ Video Knowledge Vault

$194.00

(2 months free)
GET STARTED TODAY!
in Your Social Media Pro® Membership?
Let's get right down to where the rubber meets the road! Here's what you can look forward to from the very moment that you register and become a member of Social Media Pro® today…
You gain instant access to our members area where you'll find a series of 20 training modules in our flagship Social Media Management Course that walks you step-by-step from novice to pro and includes quizzes and assignments along the way.
Social Media Pro® is your A-to-Z Social Media Management Training.
We go into every vital detail of social media management, including service contracts, legal aspects and mistakes to avoid.
An Overview of
The Training Content:
Here is some of what you will learn...
1
smp: course
overview
2
SMP: HOW ONLINE MARKETING WORKS
3
SMP: THE FOUNDATION FOR SUCCESS
4
SMP: GETTING CLIENTS
Everyone from small business owners to big-name national brands have trusted Kate and Jesse to plan and manage their social media. Now, YOU can bypass years of "trial and error" and swipe their client-tested secrets!
In addition to Senior Instructors Kate & Jesse, more than 50 Social Media Experts have contributed to The Social Media Pro® Community.
Chef Katrina
Pinterest Pro Instructor
Courtney Byrd
Local Marketing Pro Instructor
Claire Winslow
Local Marketing Pro Instructor
Dorien Morin-van Dam
Senior Instructor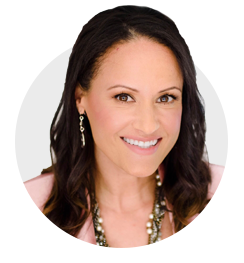 Tar'Lese Trainer
Instagram Pro Instructor
Kate Buck
Founder and Senior Instructors
Jesse Jameson
Founder and Senior Instructor
A Certified Social Media Pro®
A Certified Social Media Pro®
Demonstrate to the world that you have the Social Media Management skills to help businesses stay relevant.
Once you have completed your training you are eligible to take our Certification Assessment.
As a Certified Social Media Pro® You'll be joining a group of respected and highly-trained professionals who have gone on to build successful freelance businesses, large social media agencies, and some have even gone on to work for the large social networks. An abundance of opportunity awaits you.
if you get stuck and don't know how to move forward?
Let's look at your options…
Send us a message on Facebook Messenger and one of our team will get right back to you with an answer to get you "unstuck"!

Bring your questions to one of our live weekly trainings. We'll even walk you through the answer LIVE!

Post your question in our private group
As a member you are invited to join our private Facebook group for students and instructors.  All question are answered
As a member of our Social Media Pro® Tribe, You become Family!
Helping you to move forward is what we do best!
Learning how to be a Social Media Pro can open up many doors for you.
Just look at just some of the life-changing testimonials from our students:
SMMPro is awesome. I have got a bunch more work since taking it and I am up for a position as a Social Media manager at the university I attended 25 years ago. Kate knows her stuff.
Steve Zarella
Social Media Manager
GREAT program! Kate and Jesse have taught me SO much about how to run a successful social media marketing business as well as how to help businesses reach their target audience, create relationships, and get them to purchase the product or service! I can't say enough about this program!
Nick Carita
Social Media Manager
Social Media Pro Kate Buck Jr, going through the info now. I have a start up that I am meeting with this week and the info is on point!
Barry Brinegar
Social Media Manager
Purchased in the nick of time. 🙂 Thank you for creating this for us and offering it at such a great value !
Robbi Ave
Social Media Manager
Right Now, You Have Two Choices
We get it…there are lots of people offering social media training out there.
FIGURE IT OUT FOR YOURSELF. That's the hard way. Over the months or even years, you'll keep hitting a wall as you try to figure out social media strategy and how to launch a social media management business or land a job.
LEARN FROM US and become a Social Media Pro in a few short weeks — not months or years. We've already put in the work and proven our methods with actual clients. Why not just swipe our secrets and take the proven road to success?

The difference with Social Media Pro® is that ours is the only social media training that gives you proprietary client-tested methods used by established, highly successful social media marketers. In our agency, we've done the exhaustive leg work and have continued to improve, refine, and reproduce to create a proven method. We've truly gotten it down to a science—our results are predictable and consistent.
To Reward Your Decision To Get Started Today!
The Social Media Pro Knowledge Vault (a $1,000 value)
Imagine having access to a library of more than 170 recorded weekly training sessions with subject
area experts from the past five years in our Social Media Pro knowledge vault.
If you have an immediate need to be in-the-know on a hot topic, it is sure to be covered in our searchable knowledge vault.
This is your no-lose guarantee!
If you choose our discounted annual membership and complete all 20 modules, take consistent action and do not land your first client within 45 days following program completion*, then you can contact us for a full refund.
The only way you can lose is by not giving this a go today. This is your no-lose guarantee!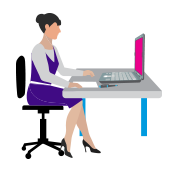 Can I take this training from anywhere and whenever I want?
Yes, you can access the training anywhere and you can do it at your own pace. Since the training is all recorded, it's totally up to you when and where you watch it. We've made it as easy as possible for you to learn at your own pace and on the go.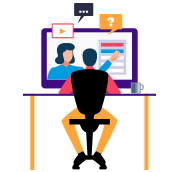 Can I fit in this training around my current job?
Absolutely! Social Media Pro only requires about a 3-hour time investment from you per week. If you can carve out three hours per week to discover the social media success strategies that the top marketers in the world use, then Social Media Pro is the perfect fit for you.
I don't know what services to include in a social media package.
Social Media Pro is designed to help you with that. It gives you the core requirements to include in a package, as well as how to tailor a package to suit your niche. It's all a part of the formula we give you.
*As proof that proper action was taken, you must complete course work, course quizzes and keep a detailed journal of all other actions taken in accordance with the instructions provided in Social Media Pro.
Frequently asked questions