INTRODUCING SOCIAL MEDIA PRO
My Step-By-Step Method to Building a Successful Social Media Manager Agency
Give Me 30 Days And A Little Bit of "Sweat Equity"… And I'll Guide You to The Social Media Manager Agency of Your Dreams… OR YOUR MONEY BACK.
Let me be brutally honest (and confirm what you already know to be true)…
There's no "magic button" hiding on the internet that can guarantee you a successful social media business.
Instead, you'll really need to…
…and actually do the work required in all of those areas…
Which is exactly why I designed Social Media Manager Pro.
Then, and only then, will you have a reasonable –  not guaranteed – but reasonable shot at making your dreams come true.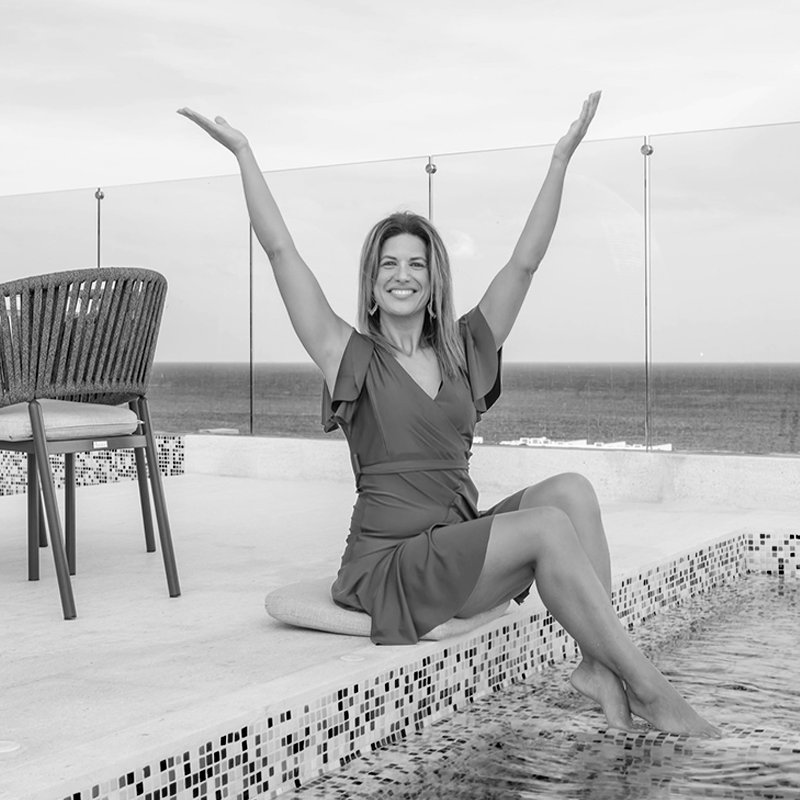 I know this because others just like you have gone through Social Media Manager Pro to find their Dream Clients and deliver their Services, and then followed my Processes and built the Social Media Manager Agency of their dreams…
And I'm certain that with what I'll teach in Social Media Manager Pro, you'll learn and be fully capable of creating those types of results for yourself as well.
A Peek Inside "Social Media Manager Pro"
Once inside the training area, you'll gain immediate access to 20 Training Modules.
Each module contains the action guides and the templates you need to move forward.
Along with each module, you'll also get our entire Document Template Library with downloadable business resources and templates, summaries of the most important points, and key questions you'll want to answer to have the best shot at building your Social Media Manager Agency.
Here's what you'll learn inside the training…
PLUS… when you enroll in Social Media Manager Pro, you'll also receive access to the Social Media Manager Pro Connect Group…
This is a robust online community where every question is answered and you are connected with other social media manager professionals to network, with an endless supply of resources at your fingertips.
If you want to know what it REALLY takes to create a successful social media manager agency…
…this community is the place for you.
At this point you might be wondering…
How Much to Enroll in the Social Media Manager Pro Training?
Like I said, it doesn't have to cost you anything… if you just do the work.
All I require of you is to COMMIT to your own success – meaning, I'm holding you accountable for going through and IMPLEMENTING each and every lesson in the program.
Within 30 days, you coud have your first client and be on your way to having a successful social media manager agency. 
It's not a lot of work.
It just requires you to sit down, watch the videos, to think, and to answer some questions.
Truth is, you could get through the entire training in about a week if you set aside just 2 hours per day.
Heck, even with a family, working two jobs, you could still knock it out in 30 days. (Just replace Netflix or Xbox with time invested in going through the training and executing!)
The exercises that you'll complete and the questions you'll be answering are the foundation to ANY successful social media manager agency.
Imagine how much less stress you'll experience, if you're starting with a system that you know WORKS.
You'll be building your agency on a rock solid foundation, miles ahead of the competition when you launch.
As long as you actually sit down and do the work, you could throw this training on a credit card, and you'll more than likely have your money back before the next bill is due, because you'll already have your first client.
After a successful 20 year career, I left my job to remarry and relocate. The recession affected my husband's career, so I decided to re-enter the workforce. When I looked at the parts of my job that I enjoyed the most, social media marketing stood out. I was hungry to learn more and found Kate Buck Jr.'s training and the rest is history!
With that said… I am looking for people who are committed enough to invest in themselves and put a little skin in the game.

But then again, why would you invest in the training if you weren't going to do the work?
Priceless Social Media Knowledge At Your Fingertips
Listen – This training is the BEST social media manager training on the planet… It teaches you the foundation of EVERY great social media management agency ever… so to call it priceless is absolutely true.
If you skip what we teach in Social Media Manager Pro, your chance of success drops dramatically – no matter what other advantages you might think you have.
I've been behind the scenes of hundreds of businesses that didn't understand these social media concepts… Concepts that you'll know backwards and forwards after completing Social Media Manager Pro.
Knowing these secrets will…
So tell me…
What would it be worth to bypass the struggle and failure so many others encounter when trying to launch their business?
More importantly…
What would it be worth to finally cash in on that dream you've been carrying around for all these years?
If you're like my friend Brittany, you might see yourself land your Dream Client in less than 30 days.
Brittany works in social media every day…
Kate is not just a leader in the social media world she's a wonderful person and always has your best interest in mind. Thanks for being a mentor and seeing something in me, Kate.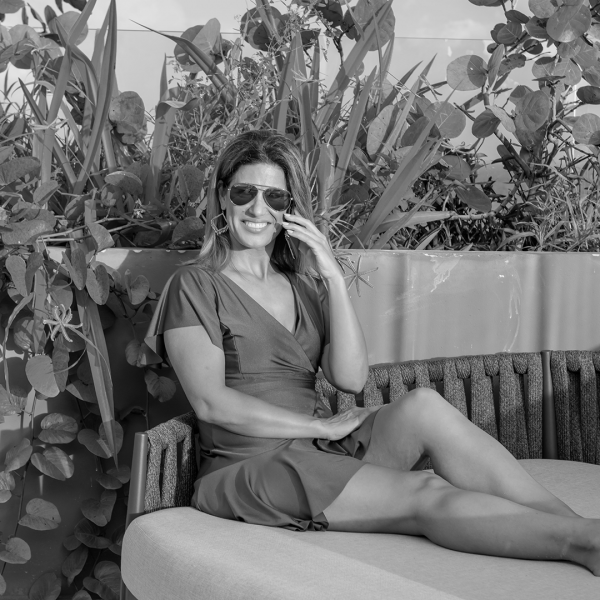 Imagine…
Being on the beach, your toes in the sand…
And instead of using up all of your vacation days for some R&R, you have your laptop by your side and are delivering your social media manager SERVICES from anywhere in the world…
Imagine the satisfaction you feel… knowing that you're making waves around the world and that YOUR business is making a significant, positive impact on your clients' lives…
All while providing the means for you to give yourself and your family the emotional security, the quality of life, and the types of unforgettable experiences that most people can only dream of.
Would you pay $10,000 for those results (if you could), like my live group coaching clients do?
Would you pay $30,000?
If you're anything like me, chances are there is NO amount you wouldn't be willing to invest in order to create a life based around your creativity that provides unlimited joy and financial abundance to those you love…
…and yet, the 100% money back guarantee you'll be making to access the Social Media Manager Pro training today is nowhere near $10k or $30k.
And it's far and away from what you'd be investing to go the route many social media professionals do…
A Business and Marketing COLLEGE DEGREE 
OTHER CERTIFICATIONS or TRAININGS that might not even teach the business side of things 
Average Training Costs for a Social Media Career:
4-Year College Degree

= $101,160

MBA Business Degree

= $161,810

High-Dollar Training Program

= $10,000 – $30,000
Even I invested over $100,000 in my college degree, and I still have student debt!
…and that isn't anything out of the ordinary.
But we're not going to ask you to invest anywhere near the amount of money a college or high-dollar training might cost you.
Heck, we're not even going to ask you to come up with the $997 that I've charged for earlier versions of this program – although that'd be more than fair.
Instead, we asked the team here at the office what's a fair investment in your future that will keep out the tire kickers and looky-loos but still allow committed entrepreneurs easy access.
A couple of my friends in the business suggested I go with the $2,000 most other courses are going for.
I said no. I'm not looking to play the "info product" game.
Then we batted around dropping that by half to $997.
And that seemed close… But I knew we could do better.
So when I dropped the price even further my team thought I was nuts.
They were afraid the customer service would be a nightmare… that it might let the wrong people in.
That's when I told them:
"I'd rather let a few of the wrong people in than keep too many of the right people out." I want to help as many people as I can and I know that times are tough.
So while I absolutely do not believe in giving this away to anyone who asks, I do want to make it as reasonable as possible for you if you're ready to build a real social media manager agency worth millions…
That's why you'll get full access to Social Media Manager Pro for just $297 when you enroll in the training today.
Kate helped me find my professional path which is awesome. But more importantly, she empowered me to strike out on my own and believe in myself. So grateful for her!!
The Life Of Your Dreams Is Within Your Reach
So listen… you're about to gain access to the same Social Media Manager Pro business plan that has allowed me and 35,000 other people to become social media managers. 
And while achieving your dream of becoming a social media manager might seem like a pipe dream from where you're standing right now, I want to share a little known secret with you, for perspective…
You just need ONE. You just need one client to get you started in this business.
Average client prices for social media management are $500/month. You don't need hundreds of clients a month, you just need a select few clients to have a successful social media manager business. 
And that's a key component of what we're going to teach you inside Social Media Manager Pro:
How to get your first client…
Then how to get future clients AND boost the sales of your existing Services.
(In my experience – and the hundreds of case studies I've witnessed from students who have gone through the program – getting your first client in the first 30 days can be easily achieved if you're willing to put in the work).
Because once you get your first client, it's incredibly easy to get more clients after that… It's what I call the First Client Principle
Take these Social Media Pro students-turned-social media superstars for example…
Ryan Stewman – 

after managing the social media accounts of 70+ people, he created

Hardcore Closer,

teaching people how to use social media to drive sales…

Keala Kanae

–  CEO & Founder of Fullstaq Marketer…

Los Silva

– has consulted for over 150+ brands to help them scale and garnered 371,000 Instagram followers himself…
They all started out with getting just one client to invest in their social media services…
Clearly – true and lasting success and wealth IS attainable… and once you enroll in Social Media Manager Pro, you will possess the keys to making it happen for yourself.
Ryan: "If it wasn't for her 12 years ago. None of THIS tonight would be possible. I'm being honest. Thank you, Kate."
Kate: "You know that's why I'm here, right?  Because this is your moment and I had to be here for it."
Ryan: "If you don't put this on your website, you're [crazy]."
Ryan Stewman & Kate Buck Jr.
Million Dollar Mastermind 2022
Are You  Willing to Do What it Takes?
Enroll in the Social Media Manager Pro training for just $297 today.
Go through the modules… Do the Work…
And participate with your fellow travelers on this same journey in our private student community.
Do this within the first 30 days and you will get 100% of your investment returned to you…because you will have landed your first client…if you do the work.
You'll finally have what you need to launch your dream.
Because you will have taken action, used the training, and be in the supportive community I'm providing for you.
BUT…
If you wait… another month, another two months…until you feel the "time is right…"
Your dream will be delayed and a little more doubt about your ability to take action will creep in.
I don't want that outcome for you.
I want you to jump in today and transform yourself into a person of action… a person who grabs their dreams and runs with them toward fulfillment and I'll be with you every step of the way.
The only questions is:
Are you ready?
Let's Go!

Kate Buck Jr. 
Founder & CEO, Social Media Pro
P.S. Still not sure? See what other Social Media Pros have said: 
Thanks Kate Buck Jr. for putting "Social Media Manager" job on the map!
If I could pinpoint the one person who opened my eyes to social media long ago, it's her.
Purchased in the nick of time. 🙂 Thank you for creating this for us and offering it at such a great value !
I have to say this for everyone to read. I have taken a lot of courses from a lot of social media masters and I learned the most from you and found you to be the most genuine and not out to take people's money and give people nonsense knowledge and I want to thank you for that. And thank you for actually reaching out to me and talking to me one on one. You really made a difference in my life.
This is amazing! Your team read my mind in what I needed. I started the course late yesterday. I'm 50% done and I'm LOVING the content. The knowledge shared is priceless. Not only does this increase my confidence but now I have a practical resource to refer back to often! Thank you.
Awesome training… Kate shows what's behind the curtain in all areas of social media management. From how to find clients, how to price your services, and how to get the job done. After doing her training, you can fire your current Boss. 😉
GREAT program! Kate has taught me SO much about how to run a successful social media marketing business as well as how to help businesses reach their target audience, create relationships, and get them to purchase the product or service! I can't say enough about this program!
You have a new super fan (me). I have been so happy with Social Media Manager Pro. I will def continue to spread the word about you.
This teaching and guidance just landed me my first client paying me $2,500/month locked in for 6 months! The guidance and knowledge I have acquired through Social Media Pro will no doubt have me earning 6 figures per year in no time!