Reading Time:
4
minutes
We recently found the following question in our Social Media Managers Facebook group:
Are QR codes still used in 2019?
My initial (personal) response was 'Heck no'!
Then the comments to this question came in and it became an interesting and informational thread for me personally, to the point that I knew I was going to write about it.
Here is what I learned from my fellow social media managers about QR codes in 2019.
Yes, in certain industries QR codes are widely used and scanned, this includes the following industries: cryptocurrency, event management, restaurants, and travel.
QR codes are extremely popular in Asia. They are used to pay for food, build networks and much more.
Ever since the latest smartphone updates, iPhones will scan QR codes automatically. Therefore, there is no real need for the end user to fully understand how QR codes work, or for the marketer to give detailed instructions and a call-to-action.
Learning more about QR codes (and other codes such as Facebook Messenger codes and Instagram name tags), made me look at real-life examples and fun ways to use QR codes to be more social.
Fun Ways and Ideas To Use QR Codes
Need some inspiration, or a little push to include QR codes in your marketing strategy and to connect and be more social? Look no further. Start here.
At Events – To Relay Specific Info
The first example I'd like to highlight is of an art gallery who added a unique QR code next to each painting.
As visitors walked through the art gallery, they were prompted to scan the code next to each individual painting. Each QR code brought visitors to a web page where they could learn more about the artist and in this case, learn more about purchasing the art! How fun and cool is that?
I can see using this same system at a 4-H fair, a country fair, or any other event with judged entries. This method can also be used for contests, auctions or product sales at events.
Share Agendas and Schedules
On that same note, event and conference planners could easily display and share both agendas as well as schedules with unique QR codes. How about sharing a menu, or a landing page with links to sponsors?
If you are in charge of a large event, taking advantage of QR codes can be advantageous in getting the right information across to the masses.
---
---
Networking
Many of the social media platforms now offer unique codes for scanning to make connecting and networking easier. No need for typing, and no need for business cards!
That includes
Each code can easily be found, shared or scanned. Check out my codes as examples of codes generated by LinkedIn, Instagram, Messenger and Snapchat.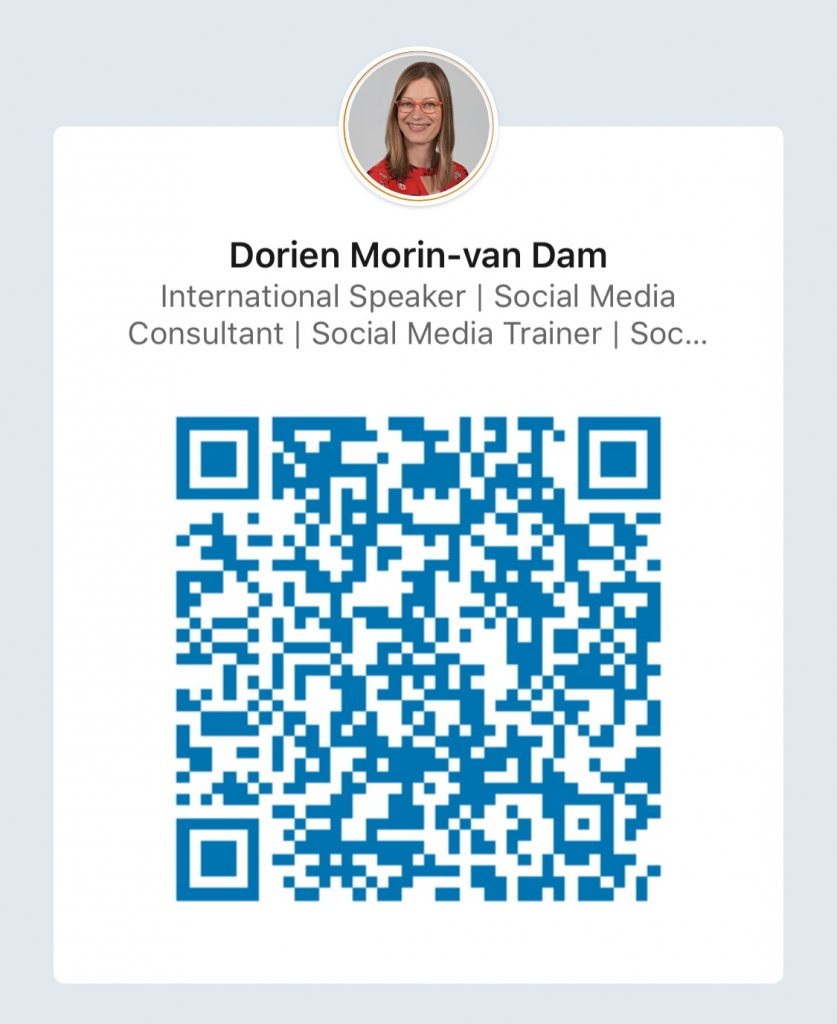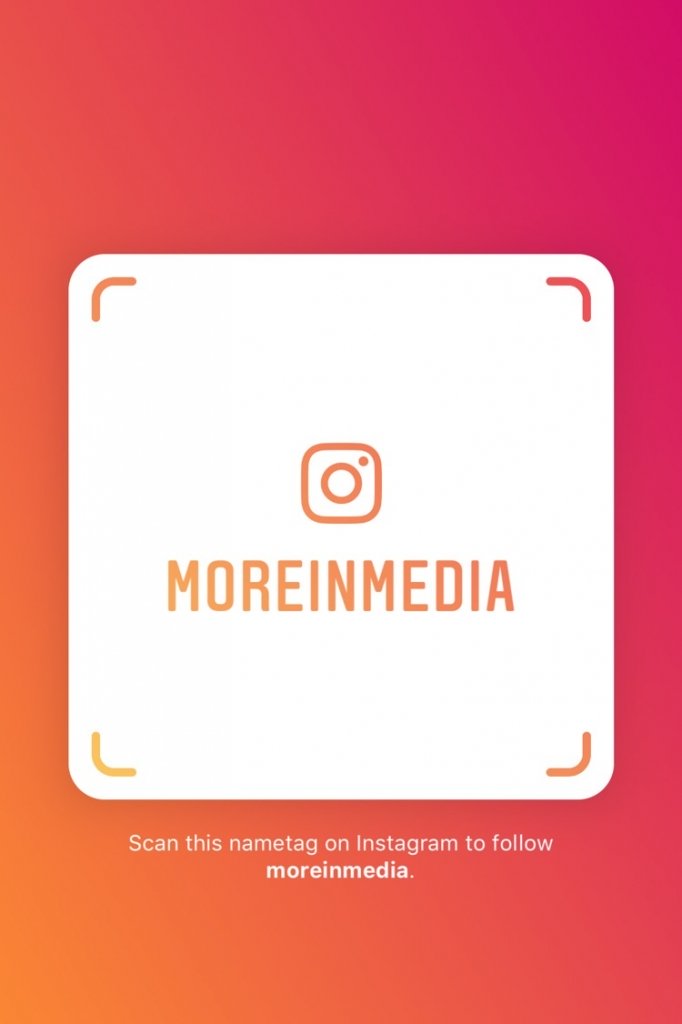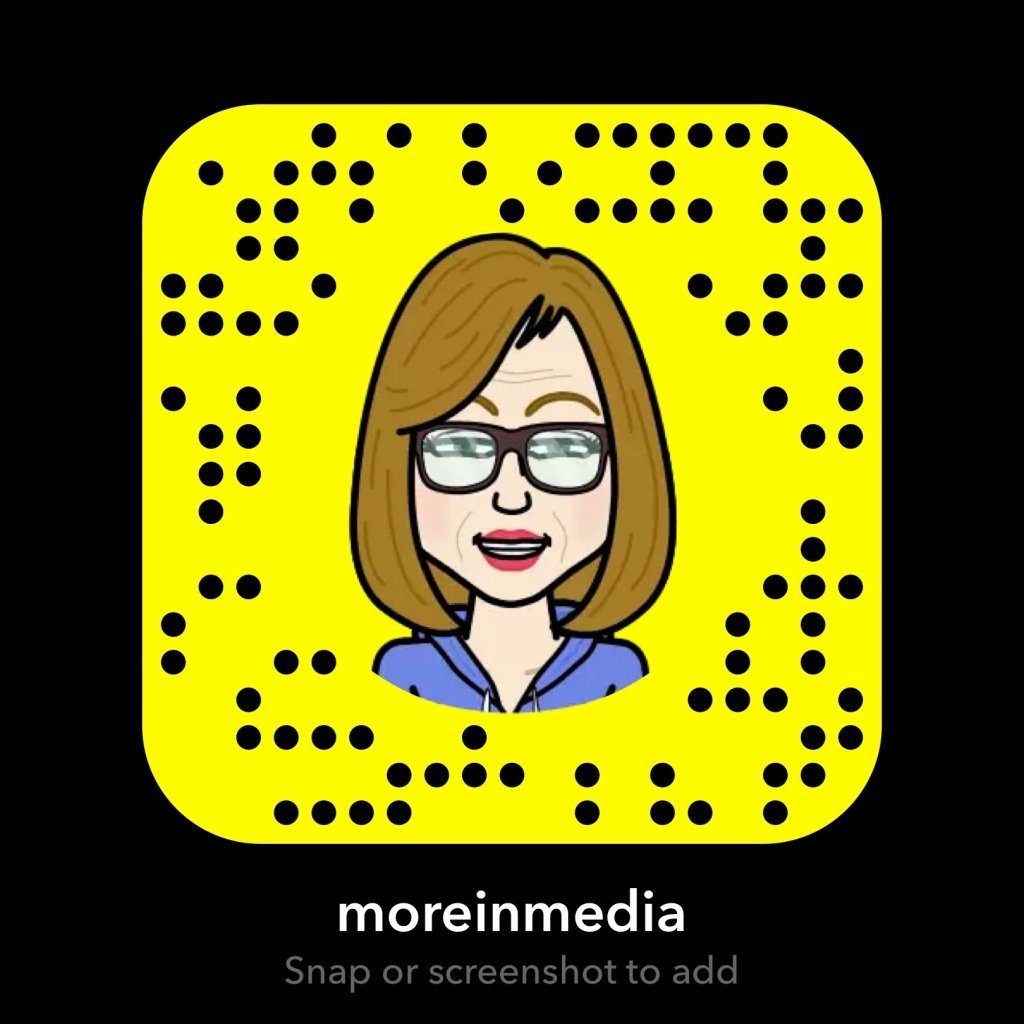 Ideas on how to use these codes for networking include adding code to
social profiles
phone screensaver
business cards
t-shirts, socks, or hats
stickers
signs
event programs; highlighting speakers
Just make sure you know where to find your code on each social platform (if you need to find the codes and you don't know where to look – I have included links of how to find your codes in the paragraph above the code images! Just scroll UP ↑), and know how to use it/scan it so that you can help a fellow professional get connected to you!
Link To Welcome Videos
Another excellent idea is to first create a landing page with a welcome video – for example if you are a vendor or sponsor at a conference – and then creating a unique QR code to get to that page.
Put your QR code on a sign at your booth – and when scanned, it will open to the video!
Be sure the video is conference-specific and will make the viewer feel special and valued.
Add QR Codes To Product Labels
Last, but not least how about this idea; add QR codes to product labels to connect consumers with your social profiles.
You can also direct these codes to landing pages to display the following information about your brand and/or product:
how-to video
instructional video
trouble shooting video
list of ingredients
warranty information
QR Codes are Alive and Well in 2019
I certainly hope to have inspired you to test out some QR code ideas in 2019. Let me know in the comments if you have had success with displaying, or scanning QR code at an unusual place, or event.

I'd love to do a follow up post and add more ideas to this list.
I am a Certified Social Media Manager, Strategist, International Keynote Speaker, Organic Specialist and Agile marketer! Blogging is my creative outlet. Running, hiking and skiing are how I recharge. You'll recognize me on stage and online by my always present orange glasses, a nod to my Dutch heritage.