Reading Time:
4
minutes
What is a content brainstorm?
Bloggers are creative professionals that deal with content production in the online media world. In order to keep a blog successful, creators need to perform content brainstorms for finding the topics to discuss. Brainstorming topic ideas for articles or videos allows bloggers to present quality content to their followers. Read this article to learn how content brainstorm helps to discover the best content ideas for blogs.
If you want to start writing top-notch articles, content brainstorm is inevitable for beginners in the blogging sphere as well as for professionals. You should consider including the content brainstorm process in your working schedule.
Content brainstorm in 2022
Each blogger has their own style and the range of topics discussed on the blog or YouTube channel. That is why most content ideas are based on the blogger's interests and area of expertise. However, to generate good brainstorming topic ideas, it is also necessary to use modern tools.
One of those is social media as a whole and other online platforms where content is usually published. Thus content ideas for blogs could be also based on social media platform statistics that could be analyzed during content brainstorming sessions.
The specific feature of the content brainstorm process in 2022 is that the original ideas should correlate with analytics data. However, creators always have the freedom for experiments with the ideas which could be presented during the content brainstorm.
How to come up with content ideas for blogs?
Remember that each blogger is an individual that has their own style and interests. Thus, being yourself is the most valuable characteristic of any blogger as it makes the individual unique. Based on that, the main principle for selecting the ideas for blogs during content brainstorming is to make sure they reflect your personality.
The selection of topics during content brainstorm also depends on the purpose you keep your blog. If the main objective is to monetize a blog and earn money from it, then you should focus first on the users' interests. In case you just want to share your ideas with the world without concentrating on the financial aspect, then you could select any topics that correspond to your interests and your blog's main subject.
Topics reflecting blogger's personal interests
Each personality is special and unique, so talking about yourself and your interests is the best you can do to stand out from the crowd. If you think that there is something you can share with the world, do not hesitate to do that.
If you aim to focus on things that reflect your interests and share this with your subscribers, present these ideas during the content brainstorm. For instance, if you are fond of motorcycles, some examples of content ideas for a blog might include motorcycle construction, motorcycle testing, and so on. If your hobby is wine production, you can share secrets of wine fermentation, for instance. The general idea is that you present those topics during content brainstorm that you can talk about in detail so that others who are fond of the same things would gladly consume your content.
Ideas correlating with a blog subject
Another spectrum of content ideas you can present during brainstorming sessions refers to the general subject of your blog. It is highly important that you stick to the keynote of your blog. This means that you should produce articles that somehow interrelate within your blog. For instance, if your blog is about cars, it would seem strange if you produce content about gardening or cooking. Thus, the topics should be selected accordingly and interest your target audience.
Hype topics
Almost every blogger would take a chance to create an article that reflects a subject that is widely discussed in society. This is known as a hype – the content that covers certain aspects of so-called "hot" topics in the present reality. Creating content on "hot" subjects usually ensures a high number of reads and views. It also helps people to obtain essential information on widely discussed topics at the same time.
An example of hype topics could be the case when the war in Ukraine started. A high number of bloggers in the world made at least one video that was somehow related to that event. The war affected many countries and lots of people on the planet, so that is not surprising that many articles and videos were about help for refugees, the consequences of war, and other similar topics.
Content ideas based on user searches
If you do your living from blogging and your primary purpose is to monetize your blog, then your content ideas should be based on user searches and preferences first of all. You should use SEO tools and SEO extensions that present the most popular user searches on the web. For instance, this one allows bloggers to conveniently obtain all the data directly in the Chrome browser.
When you create content brainstorming topic ideas for video blogs on YouTube or other streaming platforms, you should also consider specific statistical data for that. Thus, you should pay attention to the views, likes, and comments under the videos. This will provide you with a better idea of which topics are preferable for your target audience and which topics interest your subscribers.
Final thoughts
To create quality content for your blog, it is necessary to involve regular content brainstrom in your schedule. This would help to generate unique content ideas for future articles or videos. However, you should also verify each content idea based on user preferences, reactions, and searches, especially if you aim to monetize your blog. Overall, the content brainstorm results help create a deliberate content publishment schedule.
If you want to know more about how to create time-tested and science-backed social media strategies that WORK, check out our Social Strategist Pro course here.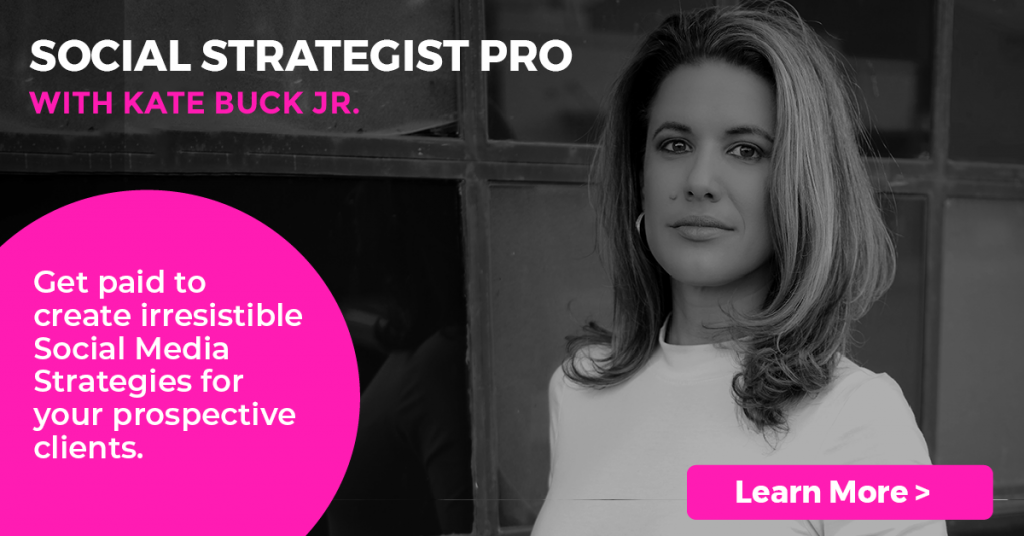 Nancy P. Howard has been working as a journalist at the online magazine in London for a year. She is also a professional writer in such topics as blogging, SEO and marketing.