Reading Time:
3
minutes
A positive outlook on life can take you far. Having a can-do attitude as a small business owner is essential to growing your business.
However, there are days you just want to quit, right?
I get it. I've been there,
As a social media manager, there are many things that can go wrong and ruin your day. Things that may throw a wrench in your day include
In this article, I am going to share six ways to format your Instagram posts without losing your mind.
Why am I giving you six ways to format Instagram posts, you ask?
I have included six ways because social media managers work on a variety of smartphones and computers. There is something here for everyone. Just pick one method that works, and bookmark this article to share with your friends!
You can thank me now because this will be a gamechanger!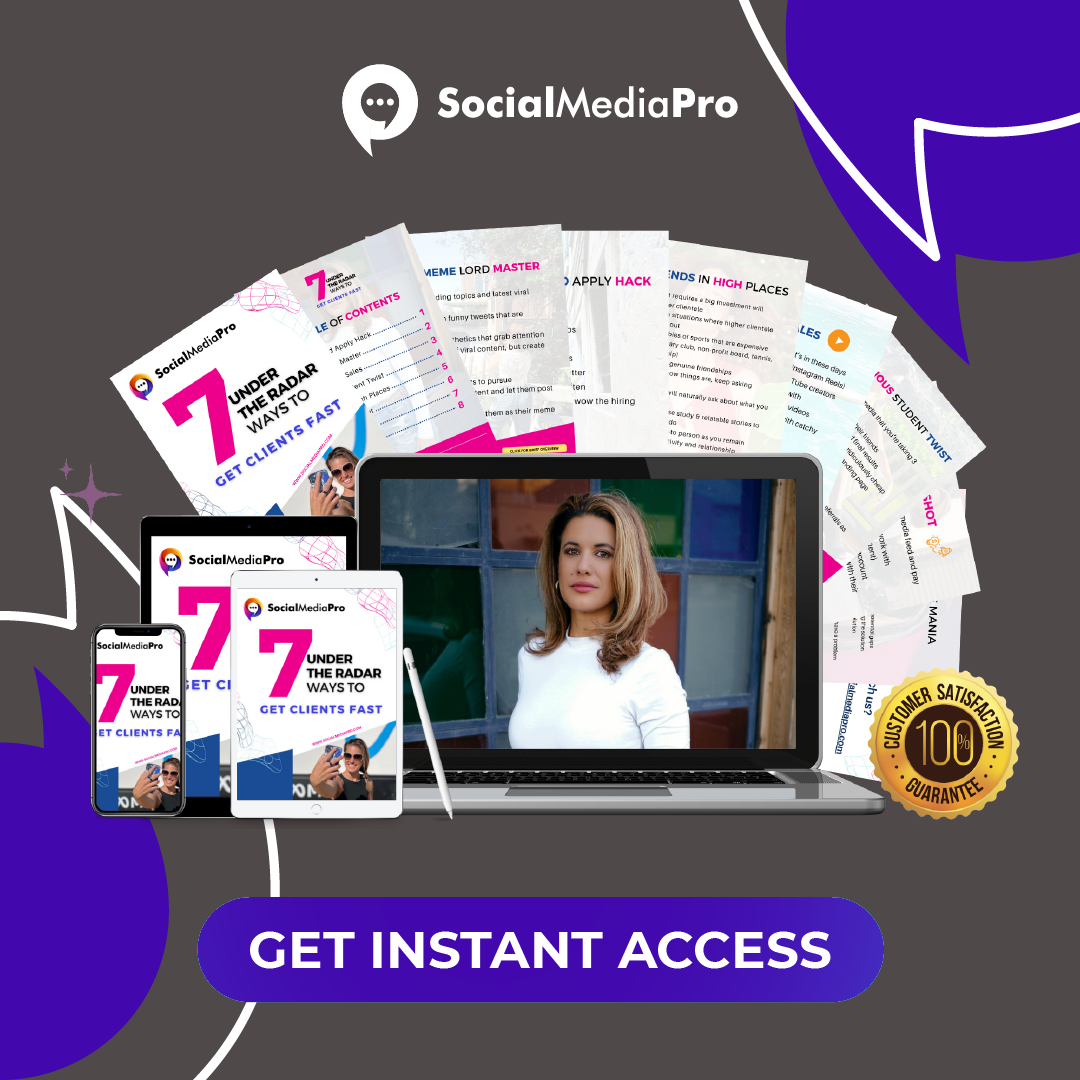 6 Ways to Format Instagram Captions Like a Social Media Pro
Formatting aka 'line spacing' and 'page breaks' seems to be one of several huge stumbling blocks for those getting started with Instagram management.
While I personally think there are many MORE important things to worry about when posting to Instagram than formatting an Instagram post, this does seem to be an issue for many new-to-social-media managers.
Read. Test. Implement.
[In no particular order]
1) The Space Method to Format Instagram Posts
[⠀⠀⠀⠀⠀⠀⠀⠀⠀]
THIS ?
Simple. Easy.
Copy and Paste this 'invisible space' in your notes app, email or Evernote.
Use it as a spacer-saver in between lines. Make sure there are no spaces after the bar.
(use the return key)
Write your copy in a note, Google Doc or 3-rd party tool.
Then copy into Instagram.
Easy-peasy.
2) Use the Notes App to Format Instagram Posts
You can also write your copy in your notes app, and use the instructions above; leave no extra spaces after the words, and hit return.
This seems to work better on iPhone than on android. (not sure why!)
Copy and paste your final caption and you are done; good to go to post to Instagram.
3) Apps for Instagram Linebreaks
There are several apps on the market to help you add this above-mentioned spacebar.
Below are several apps recommended by social media managers in my immediate circle.
https://apps4lifehost.com/Instagram/CaptionMaker
4) iPhone Users; use the Return Button to Format Instagram Posts
If you have an iPhone, here is a simple trick used by several colleagues.
Try using the "return" button for line breaks.
Here is the secret. The return button on the iPhone is 'hidden'; it is available on the number keyboard!
5) The 'No Space' & 'Period' Trick
Don't put a space after your period and it should work.
This is how you do it:
Make sure to hit 'return' at the end of a paragraph (without a space at the end), on the next line by itself I add a period, hit return, and start the next paragraph.
This will give you a dot or 'period' as a space holder. This might not be best for all accounts, but is a quick, easy tip to use if the other methods don't work or are not available.
6) Use an Instagram Planning & Scheduling Tool
Last but not least, use an official Facebook partner, 3-rd party tool to format, schedule and post to Instagram!
How to Format Your Instagram Bio
BONUS TIP: Use the tips found in the previous paragraph to format your Instagram bio as well!
This might be another one of those aha moments, but formatting your Instagram bio is just smart business! It's the one place where people can scan who you are, what you do and where you are located.
A one-stop-shop for first impressions, so why not give them what they want, formatted nicely!
Happy 'gramming!
I am a Certified Social Media Manager, Strategist, International Keynote Speaker, Organic Specialist and Agile marketer! Blogging is my creative outlet. Running, hiking and skiing are how I recharge. You'll recognize me on stage and online by my always present orange glasses, a nod to my Dutch heritage.