Reading Time:
4
minutes
Canva has been making social media managers' lives easier since its launch, and with the latest release of Canva updates in 2023, the design possibilities are truly limitless.
At Canva Create 2023, a multitude of new features and updates were released that can specifically be used by social media professionals to supercharge your design workflow and create professional-level designs in half the time.
These features can help you create more engaging and effective social media content than ever before, allowing you to work faster and smarter.
So, what are these magical new Canva updates, you ask?
Here are the most noteworthy Canva updates for social media managers.
AI-Powered Tools in Canva
The biggest revelation from Canva Create 2023 is the platform's brand-new AI capabilities.
Canva's suite of "magic" AI features has completely transformed what's possible for creation in the app.
There are plenty of ways social media managers are already using AI, and now you can cut out the middleman of yet another tool by creating AI-powered content directly on Canva.
Here are some incredible AI features on Canva to boost your design process:
Magic Design: Allows you to quickly turn your design ideas into visual concepts. You can upload an image and select a style, and the tool will generate a variety of unique templates for you to choose from. This is an easy way to get inspiration and find templates that are tailored to your specific needs.
Magic Write: Create social media copy directly in Canva with this AI text generator. Feed it any prompt and it will produce social captions, blog outlines, scripts, etc. Canva has entered the chatbot game with this tool, and you can now use it in all of your designs across the platform.
Text to Image: Turn your ideas into images with this Canva update. Describe an image you're thinking of and Canva will transform your words into the image. You can select different styles and generate multiple iterations of images from the same prompt. This is essentially Canva's version of DALL-E or Midjourney.
Photo Editing on Canva in 2023
Canva has also added a number of new photo editing features in 2023 (another shout-out to AI with this update!), making it easier than ever to revise and customize your designs.
Since its inception, Canva has been a more accessible and user-friendly photo editing option for social media managers compared to advanced software like Adobe Photoshop. Now with Canva updates in 2023, Photoshop-level edits are ready in just a few clicks.
These features will take care of all of your editing needs:
Magic Edit: This tool allows you to transform an image by adding or removing specific elements, changing colors, and more. Simply highlight an area, describe what you want to be there, and the AI photo editor will make the changes for you. You can give it a try with this demo.
Magic Eraser: Erase objects out of photos entirely. By brushing over an area, this tool will erase unwanted elements from a photo. This tool is particularly useful for removing undesirable details such as photo bombers or other distractions.
In addition to these magical new tools, Canva has fully revamped its basic photo editor.
The editor can now automatically detect the foreground and background of an image, allowing you to edit the foreground and background of your image independently and giving you precise control to adjust the color and lighting of an image. Other new and updated features include Auto Crop, Auto Rotate, and Auto Adjust.
Effortless Branding Capabilities with Canva Updates
Another notable 2023 Canva update is the platform's streamlined branding capabilities.
The theme of this year's Canva Create was "A Brand New Era" and Canva introduced itself at the event as "the home for every brand", enabling teams and designers to manage brand assets in one central place with Brand Hub.
Brand Hub allows you to upload specific fonts, colors, images, and logos to an organization's Brand Kit to ensure consistency across all materials. You can also add Brand Guidelines to show a team how to use different brand components together, and create brand templates based on these guidelines to simplify on-brand content creation.
These new and improved branding tools allow for greater collaboration amongst team members or with clients, and help to free up your time to focus on more impactful work.
Expand Your Social Media Services in 2023
Now that you'll be saving time and energy with these Canva updates in 2023, you can make the most of your spare time by expanding your skillset and growing your business.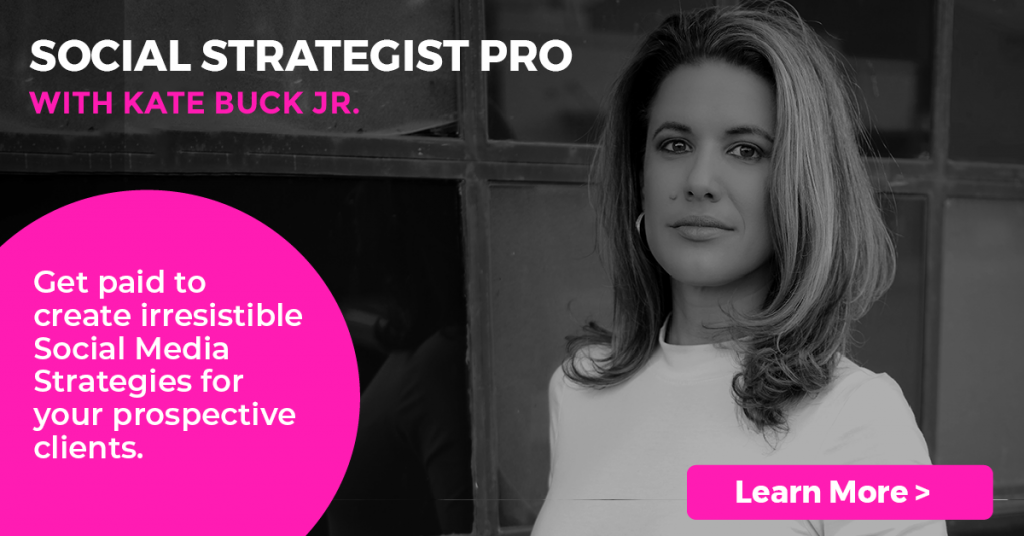 Get paid to create irresistible Social Media Strategies for your prospective clients—in HALF the time—and charge more money than you ever imagined with Social Strategist Pro!
Social Strategist Pro is a Step-By-Step Strategic Playbook for Social Media Professionals. It contains:
13 Training Modules with 50+ step-by-step videos
Strategic questionnaire
Presentation template
Email templates, and more!
This system has radically changed my business and my life, and I can't wait to share it with you.