Reading Time:
6
minutes
There are only two types of speakers in the world. 1. The nervous and 2. Liars
~Mark Twain.

Yes, I know to most, the idea speaking in public sends shivers down your spine. In fact, you may have heard some people fear speaking in front of a crowd more than they fear death.
But when you are building a social media business, public speaking can be a lucrative part of your client acquisition plan. Many of my clients have found their way to my door because of my willingness to get up in front of any crowd and share my social media expertise. I have given talks between five minutes and six hours in front of networking groups of all sizes, conference attendees, and at a variety of workshops hosted by all different types of organizations.
Through public speaking, I have taken the opportunity to broadcast my expertise to thousands of business owners over the years. Sometimes I am lucky enough to find a client directly at an event. Sometimes I get a call that starts with "my neighbor (sister, friend) heard you speak and thinks I need your help." Sometimes I get paid cash for my time with the mic, and sometimes, when a local-schmokel networking group really needs me I am the wedding singer and get paid in meatballs (ok, well gift cards and hugs). I have talked to a room of five yoga practitioners who were just starting out and 2,000 people at a tent conference (I didn't even know tent people had conferences – I spoke in a tent!)
Now, to be completely honest, I did not start off as the speaking marvel I am today. In fact, the first time I was a featured speaker at a networking group I bombed. I was very nervous, actually shook most of the time, and read directly from my notes. My business coach who loves me like a sister was in the room and commented: "well, it was a good first start, we have some work to do." However, immediately following that bumbling presentation, a lawyer in the back of the room raised his hand to let me know he wanted to talk about my services. Through the butterflies, he saw my passion and energy. That was almost 6 years ago and he is still my client. In fact last year he attended a keynote with me where I talked about starting my business. Even if you stumble through a presentation, if your heart is in the right place it could still bring business.
Here are my best pieces of advice to get you out there as a featured speaker.
Refresh Your Website to Include Your Speaker Business
Once you decide to start speaking you should immediately make it clear on your website and LinkedIn profile that you are accepting speaking engagements. Your speaking section should include details of why you are the right one to select to speak and the topics and types of talks you are available to do. Early on you will want a video of you speaking so start collecting snippets and even longer takes at every event. One of the best things you can do is to look at 5-10 speakers you want to look like and pull their great ideas from their website for inspiration.
Start Local Think Global: Getting Your First Few Gigs
Public speaking can take on many forms and you should, in the first year, look everywhere – It may be your ten minutes to share your business with a small networking group. You could offer to do a social media presentation for a volunteer board you sit on. You could call your high school or college to see if the student associations want to hear from an alumni entrepreneur.
When I attended my first networking event I listened to the speaker and thought "hey, how do I get up there?" And so, I asked the organizer that very question and he gave me a slot for the following month. I have asked networking friends at all levels offering all sorts of training and speeches to hone my craft.
I actually organized one of my first speaking engagements by running a simple blogging seminar and then took every single opportunity that came along. I called every Chamber of Commerce within an hour (we have many), joined networking groups and asked to speak at events, and submitted applications to speak at conferences big and small.
The Chambers of Commerce can be kind of tricky because members get prickly when non-members are brought in to speak. When I first started out I called all of the local chambers and was told I had to be a member for them to even consider me. And you know what happened, over the years as I have built my reputation, they have all called me to speak – and I have happily accepted. Sometimes you just need to be patient. You can also look for speaking gigs where your ideal clients hang out. I love working with attorneys and networking friends connected me to the local Bar association – and then my name was passed up that chain to bigger Bar Associations. Once your name gets out there as an educational yet informative speaker, those who turned you down will come running.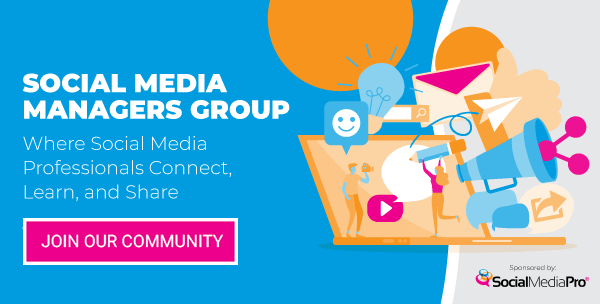 How To Best Prepare For Your Public Speaking Gig
No matter how big or small it is critical that you talk with the organizer about goals for your presentation and how it fits into a bigger event (if applicable). This shows you want to deliver high value and make the top person shine. Make it easy for the organizers to work with you by sharing your bio, introduction and headshots in one document. Have a clear plan for who is going to introduce you, what tech you may need, and if they are going to copy your handouts. You should know ahead of time exactly how much time you have to speak and if the organizers would like a Q&A at the end.
Every speaking engagement is an opportunity to build your list so use this time testing tip: While it is always nice to have a handout, you should have something really valuable on your site for download. This way, audience members need to join your list for the information. This is the absolute best way to also share your slides.
Your presentation should be value-packed with information that is action-based. I always develop slides that keep me on track but never read them. They have tips and little notes and are branded with my logo (thank you Upwork).
Be The Best Speaker You Can Be!
Your job is to make the conference organizer look amazing and send the audience away asking for more. I pack in value, lots of humor (and a bit self-deprecating) and do everything I can to engage with those in attendance. I have the mindset of "leaving it all on the stage." I offer tips, tricks, a bit of theory and try to untangle audience members' resistance to building their presence.
Tips to Present Well As a Public Speaker
Public Speaking Doesn't End Until Well After the Presentation
What you do after the presentation is critical and can set the stage to fill your speaking calendar for months and years to come. Thank the organizers immediately with an email and send a handwritten note asap. Make sure to ask for a few recommendations with those who organized the event and even participants who may have offered. Ask for recommendations in a variety of places (LinkedIn, for your website) and your business Facebook page if appropriate. Critical to this process is a tracker so you can follow-up as needed. Lastly, make sure to keep track of your presentation by putting pictures, links, and those recommendations on your website. Little by little you can build quite a list of engagements to show your competence with the mic.
Create and Grow a Personal Network of Public Speakers
Over the years I have discovered that, even if you knock their socks off, conference organizers rarely bring you back year after year. Conferences and networking groups want a variety of speakers cycling through events so attendees remain engaged. As you start to emerge on the circuit start to connect with other speakers so you can refer them to event organizers and vice versa.
You Can Do It, Too!
The benefits of speaking to build your business far outweigh what you have to overcome Public speaking takes several rounds of ten seconds of courage. You need the courage to ask for the gig and courage to step in front of the room.
You can do it, too!
Jennifer Gardella, PhD is Your Social Media Expert. She can position you as an expert and drive traffic to your goods and services so your phone rings off the hook. Dr. Gardella works with a select group of clients providing monthly blogging and social media support. She writes your strategic plan, sets up profiles, connects you to the right individuals and then does all the work for you.
A sought after speaker, Dr. Gardella is a blogger for the Huffington Post and speaker at the Philadelphia Conference for Women, and recent Ted Talk presenter and earned her PhD in Educational Psychology from Rutgers University.
Jennifer lives in Bucks County, PA with her husband Dave, a retired Navy Commander and pilot and their big blended family including 5 teenagers and Cassy the dog.